Tasting Boutique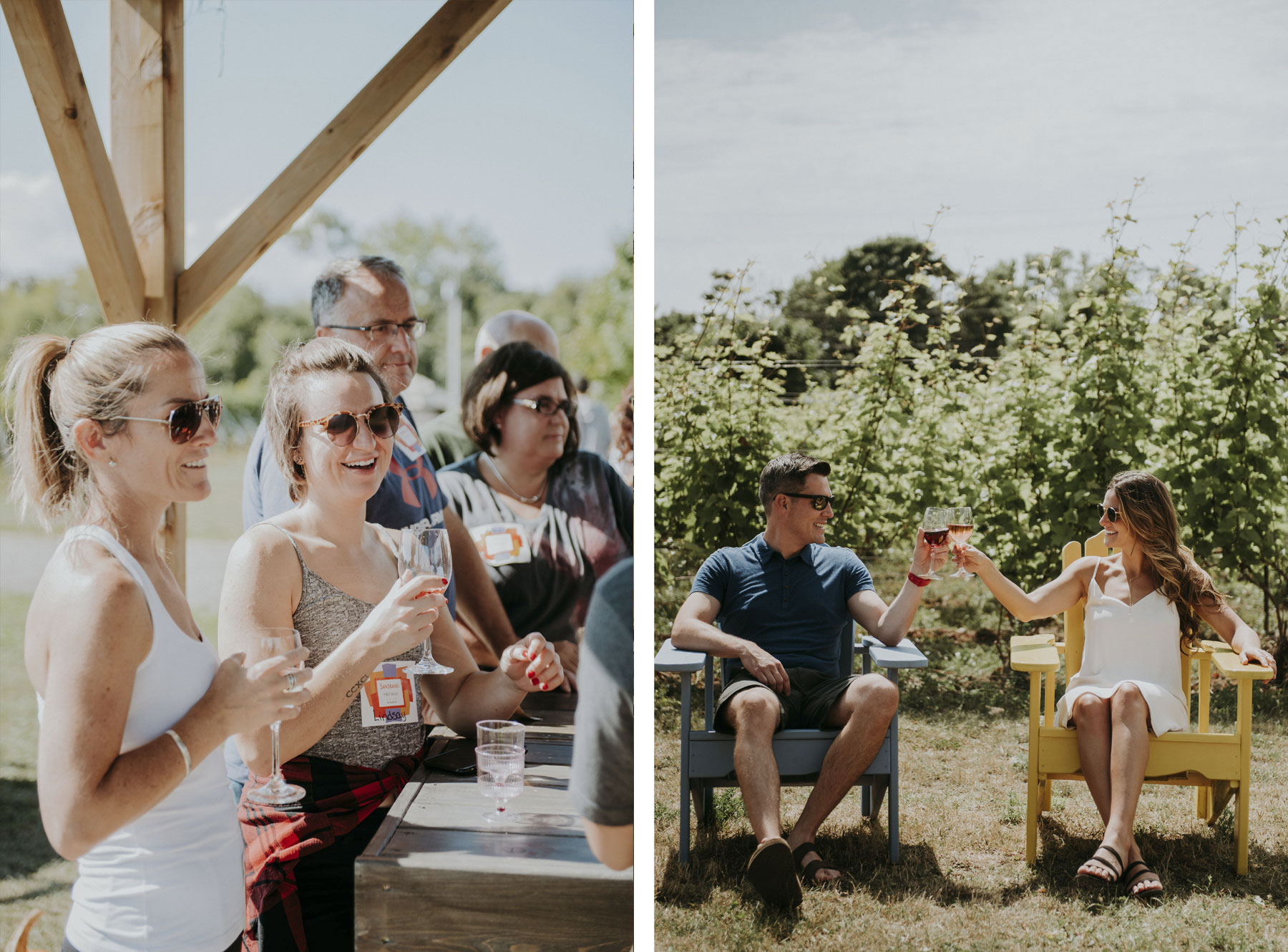 please note: as of Jan 5th, 2022, to follow provincial restrictions, we will not be providing tastings until after jan 26th, 2022 (pending further restrictIons). our retail store will continue to be open for shopping, as well as curbside pick up.
We can only accomodate groups under 12 people.
RESERVATIONS ARE REQUIRED to visit the winery for a tasting. Due to limited space and capacity restrictions, each guest wishing to visit Sandbanks for a tasting must make a reservation. Our friendly staff have allotted 45 mins for your tasting to ensure there is plenty of time for purchasing and proper sanitization.
To follow the Provincial guidelines, as of September 22, 2021, all guests who partake in a wine tasting indoors must show proof that they have been fully vaccinated, and complete the screening/ contact tracing questionnaire upon arrival.

Our retail store is open for shopping! To shop in our retail store, proof of vaccination is not required, nor is the screening/ contact tracing questionnaire

At this time we will not be conducting our vineyard tours.

Curbside pick-up will still be available for those that wish to do so. Please call us at 613-399-1839 to place your order
---
Experience Options
PLEASE NOTE: AS OF JAN 5TH, 2022, TO FOLLOW PROVINCIAL RESTRICTIONS, WE WILL NOT BE PROVIDING TASTINGS UNTIL AFTER JAN 26TH, 2022 (PENDING FURTHER RESTRICTIONS). OUR RETAIL STORE WILL CONTINUE TO BE OPEN FOR SHOPPING, AS WELL AS CURBSIDE PICK UP.
when proof of vaccination is required after Sept 22:
Boutique wine tastings will take place INDOORS, therefore, proof of vaccination will be required for all guests wishing to reserve a boutique tasting to adhere to Provincial giudelines.
When proof of vaccination is not required:
Shopping inside our retail boutique
Wine by the glass in our outdoor picnic area ( weather permitting). No reservation required for this
---

CLASSIC BOUTIQUE TASTING
Our boutique wine tastings take place INDOORS. To follow provincial guidelines, all guests wishing to visit us for a boutique tasting must show proof of vaccination upon arrival.
Enjoy a flight of 5 wines from our expansive tasting menu at one of our tasting bars.
2-12 people max per group.
$10 / flight of 5 wines, complimentary with the purchase of 4 or more bottles.

WINE BY THE GLASS
Looking to visit Sandbanks but the day you were hoping for is fully booked for tastings?
We welcome you to enjoy a glass of wine on our outdoor picnic area, no reservations required!
Proof of vaccination is not required to enjoy wine by the glass and food from the food trailer as our picnic area is outdoors.
---