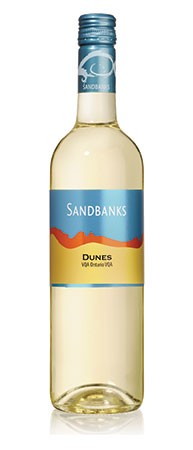 Dunes White
Wine Profile
Food Pairing Notes
Chicken, seafood, & light meals
Product Reviews
Victoria S
(Mar 4, 2021 at 8:51 PM)
Delicious! Smell is wonderful. The citrus taste with pear and other fruit is really nice. It has a slight dryness to it but the sweetness stands out from the fruit that is used. I definitely recommend it to anyone!
Greg McConnell
(Aug 9, 2021 at 6:40 PM)
Just a wonderful surprise for a wine of this price. Satisfying mixture, I assume, of cab Sauv and probably Chardonnay.. but something else.. pleasure?